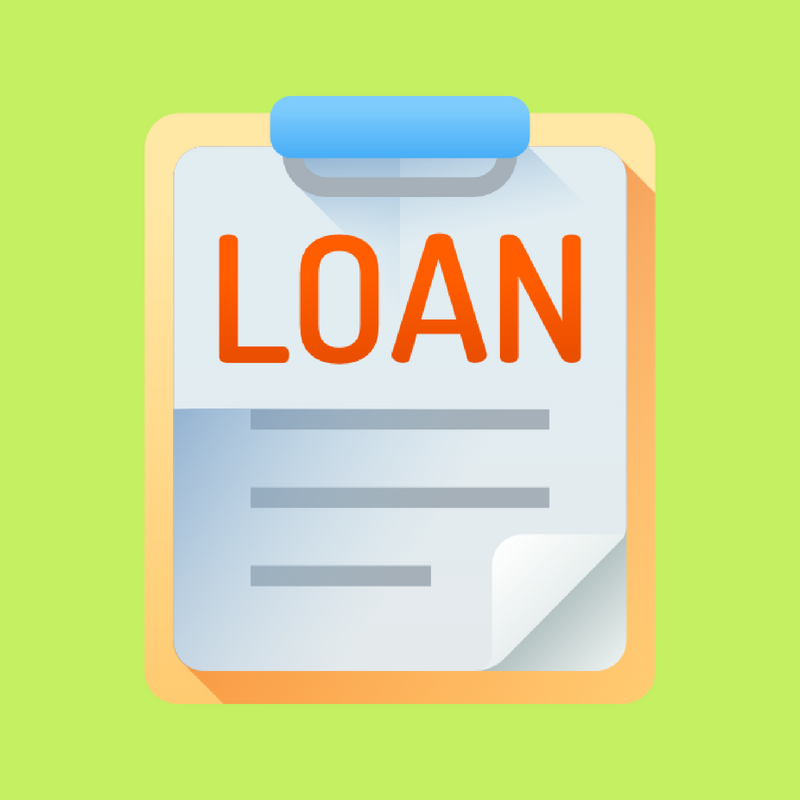 Thinking about applying for a loan soon? Wondering what the application and payment processes will look like? You've come to the right place because, at Loans Canada, we know all about loans and other credit products, and our mission is to get you ready to apply with confidence and efficiency. You should never have to fight to gain access to the loans you need. So, if you're about to go loan shopping, we have some ideas you should consider before you start.
Before you apply for a loan, be sure to understand your credit score and credit rating.  
The Application and Payment Process
One of the first things you should learn when you're studying up on loans is how to prepare yourself, your credit, and your finances for your lender's inspection. The general process may look something like this:
Research
You should start by doing a lot of research into lenders before you apply. There are a few types of borrowing sources available across Canada, such as banks and credit unions, as well as bad credit and alternative lenders. Each lender will have a slightly different application and payment process, different interest rates, contract terms, payment schedules, etc.
Learn how to compare lender here.
Finding a Legitimate Organization
Once you've found an appealing lender, make sure they're legitimate and trustworthy. There are many predatory lenders and scam artists posing as lenders, whose goal is to swindle you out of your hard earned cash. Do further research into their background, check customer reviews, look up their company name in the Better Business Bureau database, etc.
To find out how you can identify a loan scam, watch this video.
Asking Questions and Discovering All Costs
If your lender is trustworthy, you can start the application process. Make sure to ask them, beforehand, exactly how much your loan will cost when you factor in your payments, interest rate, and any other administrative fees. Ask any other pertinent questions you see fit. When will it need to be paid by? Can I make advance payments? Your loan is a big responsibility, so you need to know everything about it.  
Applying and Receiving The Loan
You can then apply for a specific amount, however much you would need for the expense(s) you're looking to cover (how much you apply for and how much you're approved for are two different stories). If approved, the loan amount will most likely be deposited directly into your bank account.
Your Interest Rate
You'll then be given an interest rate for your upcoming payments, which will be based on the health of your credit and finances. This is the price that lenders charge for the use of their services and the level of financial risk they're taking by lending to you. In most cases, a good credit score of 650 or above, coupled with a decent income/net worth will earn you a lower, cheaper rate, and vice versa.
Wondering if you can beat your lender's interest rate? Take a look at this.
Your Payment Schedule
You and your lender will also work out a specific payment schedule, which can be several months to several years, depending on the amount you've borrowed. With the exception of revolving credit products (credit cards, lines of credit, etc.), the majority of loans types you'll encounter are installment-based. This means that your total loan balance will be divided into equal payments, including a principal portion and the interest portion.
Looking for some debt relief from your payday loans? Try reading this.
Completion of the Loan Term
Once you've made all your loan payments on schedule and your loan balance is paid completely, the process ends and you can either apply for a new loan or move on.
Check out this infographic to learn how bad credit can affect your daily life. 
How Your Finances and Credit Will Be Affected By a Loan
Be very careful before applying for a loan of any kind. The process shown above is an example of how a loan will work if all goes well and you pay your whole balance without a hitch. However, a loan can have a drastic effect on your finances and credit, the magnitude of which will depend largely on how responsible of a borrower you are.
Your Finances
Paying your bills obviously requires you to spend money. Your payments, coupled with your interest rate and additional fees can lead you into serious debt if you don't manage them properly or lose your job during the payment process. That said, it's definitely better to pay your bills on time, rather than default. That's because:
Making short or late payments, or missing payments entirely will earn you late penalties. You may also be charged more interest for every dollar that goes unpaid.
This leads to further debt, putting you in range of defaulting entirely.
The more you owe and the longer you go without paying, the more chance of your lender turning your debt over to a collection agency, who might bring you to court for wage garnishment if this behaviour continues.
The worse your debt gets, the longer the damaging effect on your finances will last.
Read this to learn what a collection agency can do to you in Canada.
Your Credit
Every time you use a credit account, in this case paying a loan, that action is reported to Canada's credit reporting agencies (Equifax and TransUnion). The agencies then use that information to update your credit score and credit report, both of which may be used as determining factors when you apply for future credit products and interest rates. This is significant because:
Every timely, full loan payment you make will raise your credit score and improve the look of your credit report, while every defaulted (late, short, missed) payment will have the opposite effect.
Any lender has the ability to check your credit when you apply, which puts a notice of "hard inquiry" on your report, which will cause your credit score to drop by a few points. They'll examine your credit score, payment history, etc. to get an idea of how responsible you would be at handling your loan payments.
If a future lender examines your report and sees a bad credit score (620 or under), multiple hard inquiries, and a poor payment history, they may decide that you are too risky to approve. If they don't deny your application, they are likely to give you a very high-interest rate, which could lead to even worse debt.
Ever wonder what the true cost of borrowing is? Take a look at this infographic. 
Measures You Can Take to Prevent Rejection or High-Interest Rates
Remember, every time you apply for new credit, there's a possibility that your lender will check your credit. Also, hard credit inquiries cause your credit score to drop slightly and will stay on your credit report for several years. These notices also make you look irresponsible if there are a lot of them since your lender might think you're already being rejected for credit everywhere else. That being said, you can still find approval with an alternative or bad credit lender, but your interest rate could be unreasonable, costing you hundreds, even thousands of dollars more than you're comfortable paying.
For even more information about credit inquiries, look here.
Here are some basic measures you can take to prevent either of these scenarios from happening to you:
Increase Your Income, Save up, Budget
If at all possible, it's best to make as much money and save up as much as you can, prior to approval. Find out in advance how much you'll be paying for your loan (with interest and fees), then factor it into a well-planned budget. If you even get a hint that you'll default some day during your payment schedule, hold off until you're certain that this won't be an issue.
Click here to see our guide to budgeting.
Check Your Own Credit
You are entitled to request one free copy of your credit report per year, as well as your credit score for a small fee from Equifax and TransUnion, both of which will have a slightly different variation of your report and score on file. While your lender probably works with only one credit bureau, it's best to view both versions of your credit profile. This way you can make sure there are no informational or reporting errors that are damaging your credit score and that your profile is safe from fraud or identity theft. Examining your own credit is also a good way of confirming that you're financially sound enough to be approved and afford your loan.
Want to know if there are any loans that don't involve credit checks? Find out here.
Eliminate Your Existing Debts
For obvious reasons, many lenders won't want to take you on as a client if they see that you already owe money all over town. Pay off your credit card bills, your utilities, cell phone plan, and anything else that's costing you money. Eliminating your debts makes you look more responsible and helps you to know exactly how much money you have left in your bank account, and whether it's enough to justify your potential loan payments. If you can, try to get your debt-to-income ratio (your regular monthly debts divided by your monthly income) below 50%.
Read this to see some debt management tips for credit users.
Raise Your Credit Score
Your Canadian credit score ranges from 300-900. It's used as a way for lenders and other such financial sources to judge your health as a credit user. As we mentioned, a score of 650 or above is considered good and will put you in range of the best approval chances and interest rates. A score of 620 or below, however, will have the opposite effect. That's why it's best to elevate your credit score with steps such as:
Making timely, full bill payments with all your active credit accounts
Keeping your credit usage below 30-35% of your available credit limit
Avoiding hard inquiries
Disputing errors
For more ways to improve your credit score, check this out.
Offer Up Collateral
Offering up an asset is another good way to gain approval and a lower interest rate. This can be your home, car, or anything that your lender can use as collateral. Before you do this, however, be extremely sure that you can indeed afford your loan. Your lender will hold the rights to your asset and may sell it to recuperate part of their loss in the event that you default.
To learn the ins and outs of asset-based financing, watch this.  
Apply for a Guarantor Loan
If your credit is quite bad or you've been rejected for some other reason, getting the help of a "guarantor" can make all the difference for your next loan. A guarantor is someone with strong finances and good credit, who will agree to co-sign your loan and take over your payments if you can't afford them. They should be well aware of the impact this decision could have on their finances. However, if they agree, their credit and finances will be checked in place of your own, which should help you get approved at a lower interest rate than if you were to apply for a regular bad credit loan.
Is a guarantor loan right for you? Make your decision easier after you read this.  
Ready to Apply? No Problem!
It's important to really think your decision through carefully before you apply for a credit product of any kind. However, if you've read this article, considered all factors, and are now ready to apply for your loan, then we have some good news! You don't need to look anywhere but right here at Loans Canada. Contact us today to apply!