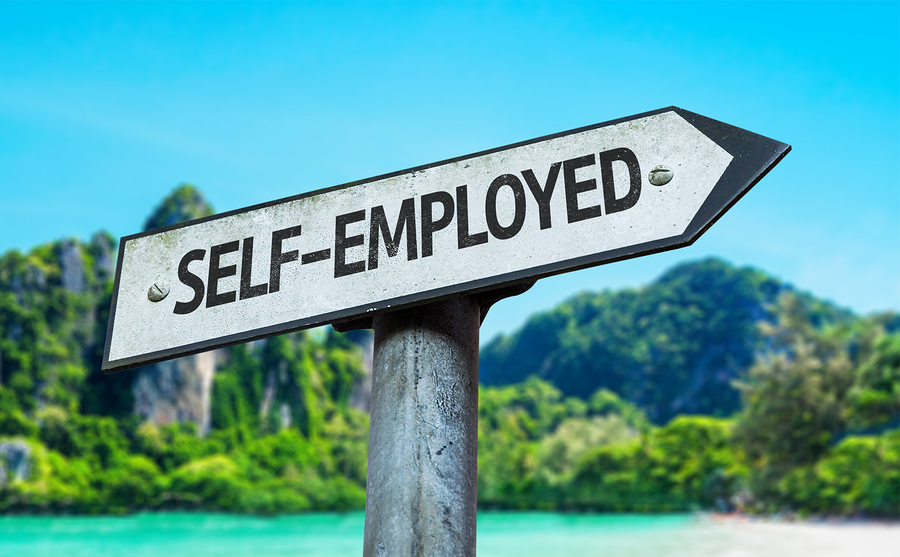 Being your own boss doesn't mean that you can't get a loan, it simply means that you'll have more difficulty than someone who brings home a regular paycheque from a notable employer. We understand that self-employed people require loans just as much as people with more traditional jobs and we want you to get that cash you need. That's why it's important to us that you're as prepared as possible.
Whether you own your own business or are a contract worker, having to put in some extra time and effort is probably something you're familiar with. The number one piece of advice we can give you is to approach getting a loan the same way you approached becoming self-employed. A little extra effort will be required of you, but it won't be impossible and we don't want you to think it's impossible. To increase your chances of being approved and make sure experience is little less difficult we've compiled all the information you'll need to get started.
Be Prepared
Being as prepared as possible will be your best defense against those unwilling to take a chance on you. In the eyes of most if not all lenders, because you're self-employed, you don't have a steady income and while you might not want to hear this, technically it's the truth. If you rely on contract work for your income you could potentially at some point be unable to get any contracts for a long period of time and then be unable to make your loan payments. Or if you own a small business you could go through a period of time where you have little to no customers and therefore make significantly less money than you had expected. These are all valid reasons why lenders sometimes have issues with lending self-employed people money.
So while all that might paint a very bleak picture for you, don't give up hope quite yet. You probably already know that most lenders will require you to provide proof of employment, or in your case proof that you actually have an income. The type of documents that you'll need to provide will depend completely on who you're getting a loan from. It could be tax returns from several years or your business's records to prove you have paying customers. Because this depends on the lender you should do some research and find a couple of different lenders so that you can choose the one that best suits your current situation.
Go With a Private Lender
If you've met with a few more traditional lending institutions and have had no luck securing a loan then you should consider working with a private lender. Private lenders are a great alternative source for loans and because they're typically smaller companies they're more willing to work one on one with a potential borrower to find a solution that works best for both parties.
Larger more traditional lending institutions often approve and reject loan applications with a computer, so if you don't look good on paper the possibility of being approved for a loan drops significantly. When you choose to work with a private lender you'll actually speak with the person who will either approve or reject your loan application, you'll be able to explain your situation, prove your income and discuss how you plan to keep your income source as steady as possible. If you're in need of a loan but continue to be rejected by traditional lenders then the experience you'll have with a private lender is definitely what you've been looking for. With a private lender you should expect:
Courtesy and professionalism
Easy to follow applications that are approved quickly
A one on one personal experience
Choose a Secured Loan Over an Unsecured Loan
Secured loans are almost always easier to be approved for, so if you're having trouble securing the money you want you should consider looking into secured loans. Unfortunately if you're self-employed and looking to get an unsecured loan from a traditional lending institution you're out of luck, you'll most likely be rejected. Banks like security, which means that your loan needs to have some type of collateral so if you were to default, your lender would have something to cover the money you owe them.
So if you have your mind set on an unsecured loan, a private lender is your best bet. But we would still suggest that you go with secured over unsecured, your chances of being approved will increase significantly.
Ask Someone to Co-sign
If you continue to be rejected for the loan you need then you might want to consider getting someone to co-sign for you. While we understand that most people don't like to ask friends or family members to help them out with financial issues, getting a co-signer could ultimately lead you to finally being approved.
If you want more information about co-signing a loan, check out our article Co-Signing a Loan: The Good and The Bad.
Find a Great Match
No matter what type of loan you're looking for or what type of financial help you need, finding a great match when it comes to your lender is one of the best things you can do for yourself. If you've decided that you want to go with private lender then take a look at Loans Canada's services page and our online application, start the process today and you'll be one step closer to being approved for the loan you need.