Our Borders are officially closed, spending time with family and friends is not recommended, and our country is going mad over toilet paper (who would have thought)!
What is Coronavirus and what should you know about it?
The Coronavirus, also known as COVID-19 has been declared as a pandemic by the World Health Organization.
It is flooding our media, our news feeds, and it's what everyone seems to be talking about. It is thought to be transmitted from human to human contact with people who have the virus and because of this, the reaction to limit contact is changing our day to day lives. In Canada, we are all working to protect those at risk in our community, such as the elderly, people with compromised immune systems (for example, cancer patients), Aboriginal people who are known to have higher rates of chronic illness, or other health illnesses such as diabetes, asthma, or the immunocompromised.
How to protect yourself, and your loved ones
There's a few things we know that help reduce the probability of catching Coronavirus:
Social distancing
Self-isolation
Washing your hands
Sneezing or coughing into your elbow
Common signs of infection:
Respiratory symptoms
Fever
Cough
Shortness of breath and breathing difficulties
In more severe cases, pneumonia, severe acute respiratory syndrome, kidney failre, and even death
This definitely is not the first virus the world has seen, however, for many of us, it is the first that has created another risk to manage – financial risk. With the rise of bulk buying leading into panic buying, the behavioral effects on our economy mean we have another area of health to manage – financial health.
Take a look at some helpful tips and tricks on how you can protect your personal finances during this time.
Budget review
Yes, that's right! Spreadsheets have never looked so hot right now. If you haven't created a budget before, now is the perfect time. Look at your income, expenses, and break items down to see what you can and cannot live without.
It's also a great time to look at what savings you may (or may not) have, and how you can manage your cash flow for both expected and unexpected surprises.
Cut down on utilities
If you've been a little prone to leaving the lights on (or you have kids that do), look at ways to be smarter with your water, gas, and electricity usage during this time. Shortening your daily shower time, using lights only when you're in the room, or turning the thermostat down a degree can all help save you money.
Working from home
This is obviously related to your employment circumstances, but remember those days you would dream about working from home in your PJs? Well, for most of Canada, rolling out of bed 10 minutes before you start your work day is now a reality! If your workplace is providing you with this option, grab hold of it. It is aligning with the social distancing advice in our community, and also saving you in fuel and transportation costs at the same time. A win-win situation when most of us need a win.
Review and renegotiate
This is a great habit to get into annually for your insurance, phone, internet, and any online subscriptions – to see if you need to update or downgrade plans. A few calls might save you a few hundred, or even thousands of dollars over a year. That being said, it's best to not cancel any of these services unless its absolutely vital. It is important to remember that you are likely to still need most of these services in the long run, so reassessing is a much better option.
Press pause before you panic
If you have items you are considering selling (personal property, shares, your fancy juicer) press pause first. Think about the long term, and whether a fire sale of your personal and financial belongings is the right decision for you to make. You can always get another fancy juicer, but family heirlooms or other special things in your life can't easily be replaced. That's where its important to look at alternatives, or give yourself a day to think about your next course of action.
Have a conversation with your kids about cash
If you have children, and this is a first for them with hearing "no" when they are asking for non-essentials, using proper language can be very helpful in this cases. Explaining why you are choosing to spend money on this right now, is much better than "we can't have that".
This is also a great opportunity to teach your children about money and saving.
Buying the essentials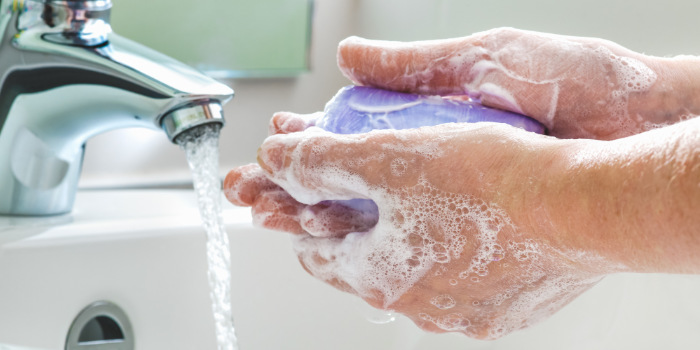 Our Prime Minister is advising that it is unlikely that we will have to go into a full lock down at this stage. This means that stocking up on the essentials is not vital for our survival. Let's remember to remain calm, and buy only what you need. Remember that everyone needs access to cleaning products, soap, and sanitizers to help defeat this virus. If the shelves are bare, we'll have that much more of a hard time to beat Coronavirus together.
Support your local business
Before we get into too much of a budgeting frenzy, let's take a second to think about all the local businesses and small companies that will be affected by COVID-19. Let's do our part to keep "business as usual" as best we can, with the current restrictions in place. Don't cancel your gym membership, try and grab take out once in a while, and reduce only where necessary. There is enough change happening in our daily lives to fit with the new restrictions – let's try to keep the rest of our lives running as normal as we can – and help our economy by supporting local and small businesses.
It's the little changes that help us protect our health – both physically and financially, so we can keep enjoying the things in life that matter the most to us.
Hang in there, we'll all get through this in time. All the best from everyone at Ferratum to your friends and family. Stay safe.
---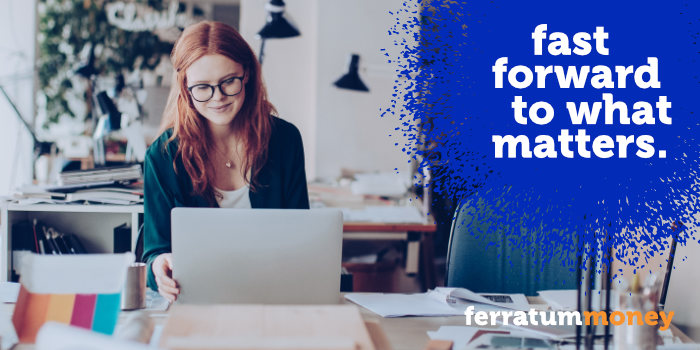 ---